About Training at Terrapin Works
Throughout all of our labs, we have a wide variety of printers and tools that members of the community can order parts from. However, we understand that it can also be very beneficial for students to gain hands-on experience with these kinds of equipment. Training is available to students at the University of Maryland who are looking to use our machines and lab spaces. For more information about the specific machines you are interested in being trained on, about the labs that we have, or anything else, please reach out to us by filling out this form.  We will do our best to accomodate your requests, as Terrapin Works aims to serve the students of our community.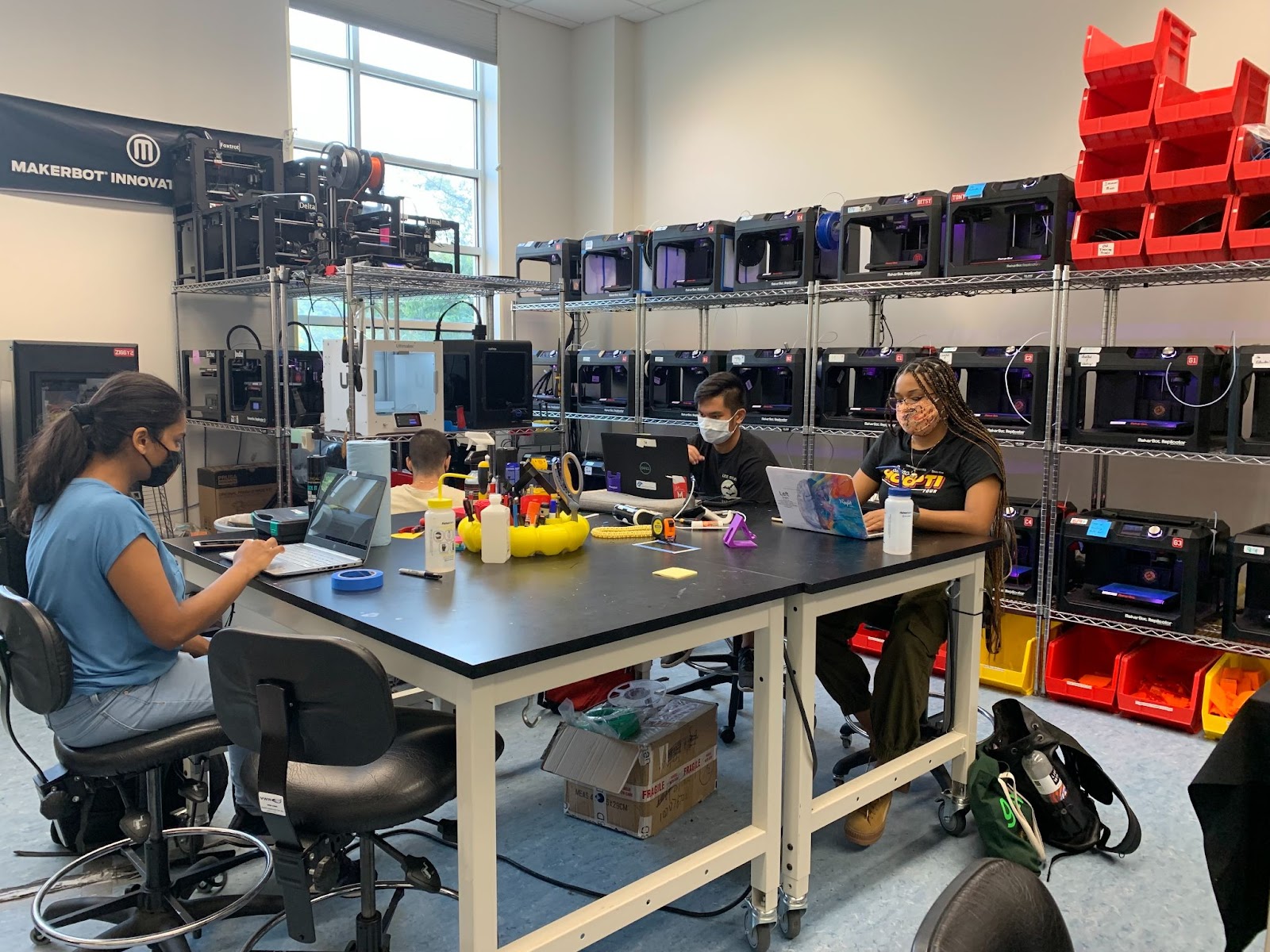 Benefits of Training with Terrapin Works
Gain practical experience with industrial grade equipment that will prepare you for your professional career
Use high level machines that students typically do not have easy access to
Save on processing costs for your own parts - if you are trained on a machine and print/manufacturing your own part, you will only have to pay for the materials
If you are extremely interested in learning more about additive/subtractive manufacturing, rapid prototyping, or engineering design and want even more experience with Terrapin Works' resources, we encourage you to apply for a position through our employment page.
Top