About Metalworking
At Terrapin Works, we have a collection of manual and CNC equipment for subtractive manufacturing of various metals of moderate to high thickness. We offer training on most metalworking equipment, after which you would be able to use the equipment yourself free of charge, needing only to reserve the time to use it.  Alternatively, you can submit an order request and our staff will machine it for you for a small fee.  
Learn more about training here
Who is Metalworking for?
The metalworking services we offer are for those looking to machine some metal parts or to have metal machining work done for them.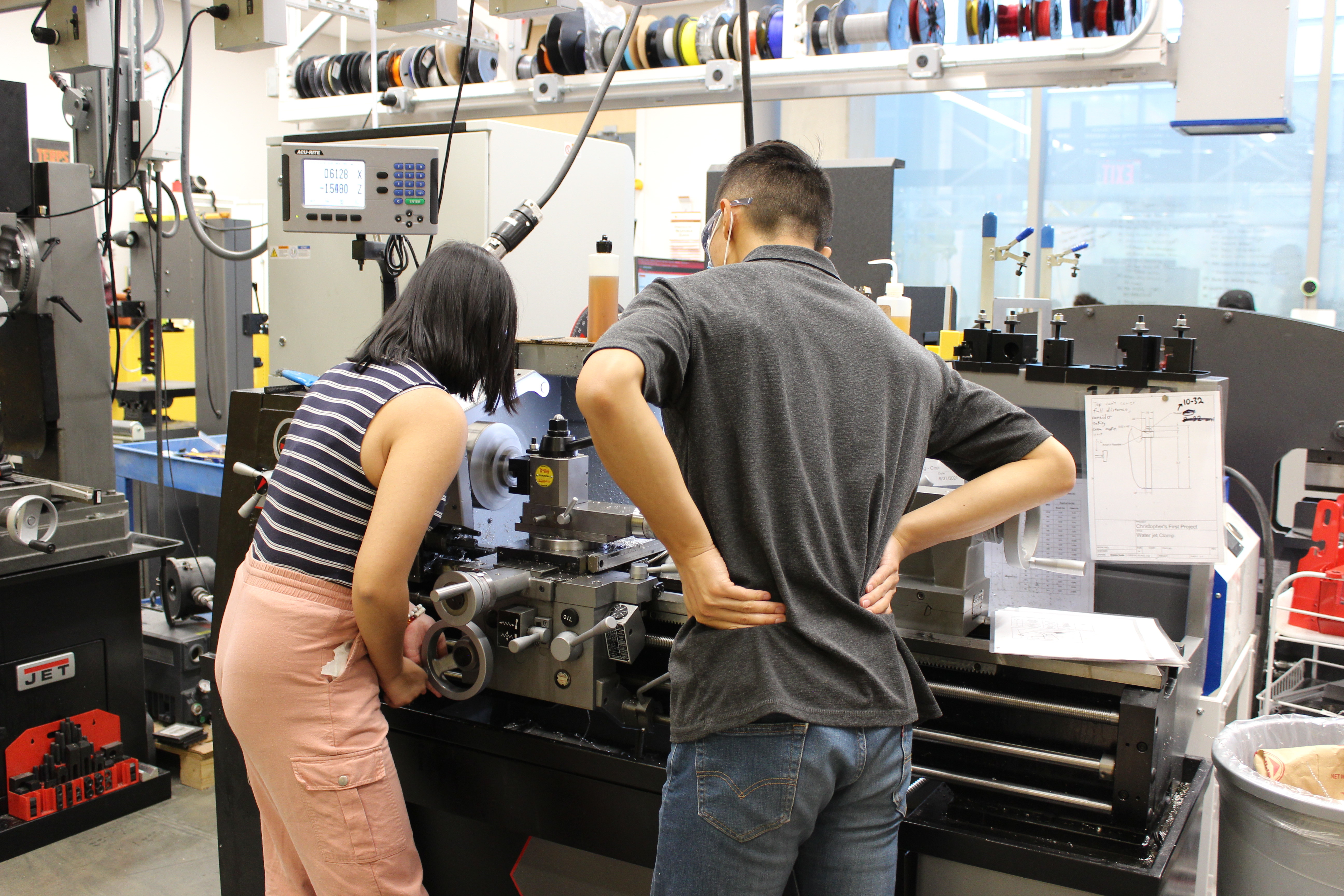 We can help you with
Ordering a machined part
Start an order via PaperCut and we'll take care of the machining for you.
Training on equipment
Learn how to use our equipment. Training is free and once trained, equipment use is also free. You will need to schedule time on the equipment.
Advanced part finishing
We can help you finish your part using processes such as powder coating or sand blasting.
How to order something to be machined
Go to our order platform Papercut 
Sign in with your DirectoryID and password (the beginning of your terpmail email, without @terpmail.umd.edu)
Look for Manual Machining or one of the devices listed on this page (Ctrl + F helps)
Click the down-facing arrow next to the name of the device to open a dropdown of instructions
Follow machine specific instructions if there are any
Hover over the image of the desired device so that the "Start Order" button appears
Click "Start Order"
Fill out the form that pops up
Click "Submit" in the lower right hand corner
Top