Stratasys Objet500 Connex3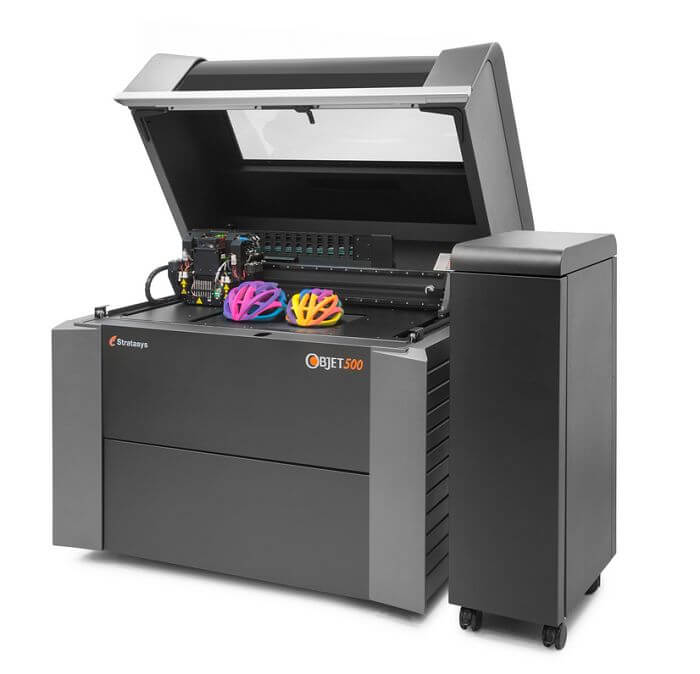 With the ability to 3D print the full range of Digital Materials including color, Objet500 Connex3™ 3D Printers create parts with the precision, look and feel of real production parts using best-in-class versatility. Print parts with multiple properties, and choose from a wide range of material properties, from rubber to rigid, transparent to opaque, neutral to vibrant, and standard to biocompatible. 3D print custom jigs, assembly fixtures and gauges, and tooling with ultra-fine accuracy and smooth surfaces quickly and easily – no assembly required for parts with multiple materials.
Service Note:
The Objet500 Connex3 must undergo weekly maintenance to remain fully functional. During long periods of inactivity (like between semesters), the machine must be put into a hibernation state. This process invloves filling the material lines and printhead with cleaning fluid that will not solidify over the period of inactivity. These periods usually coincide with the end of the semester and usually only last a couple weeks. Since Terrapin Works is primarily student run, the shut down timeline usually begins prior to the start of finals. We apologize for any inconvinece this may cause.
Build Volume:
500 (L) x 400 (W) x 200 (H)
Detailed Materials:
Vero, Agilus30, MED 610, Support
Top