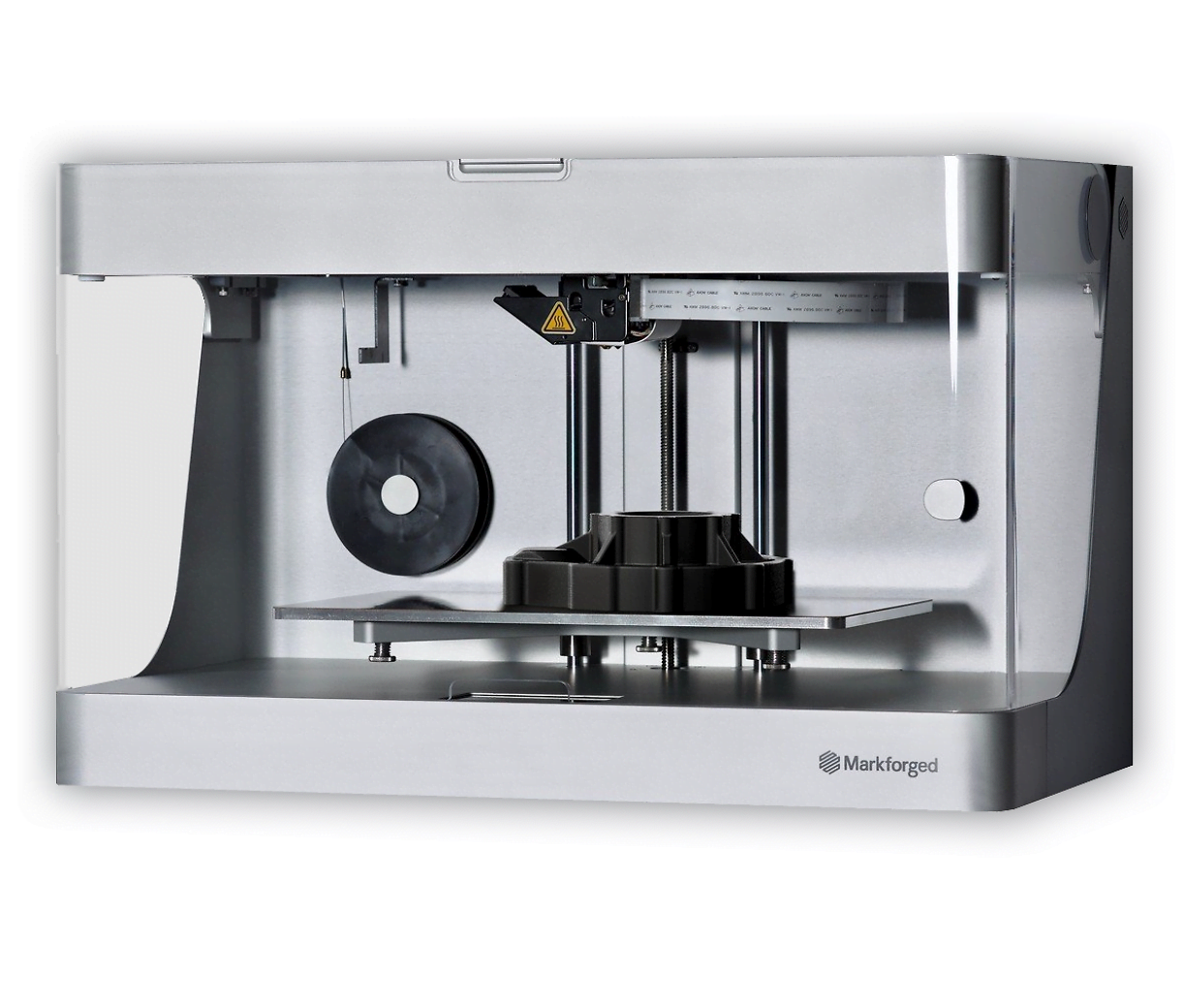 The Mark Two is a professional grade desktop 3D printer built around the Continuous Fiber Reinforcement process to reliably produce strong parts. A hardened extrusion system enables the Mark Two to print Onyx reliably over thousands of print hours. In addition to more common FFF features, the Mark Two has a 2nd-generation fiber reinforcement system that enables you to lay down continuous fiber into parts. Only Markforged composite printers are capable of printing continuous fiber reinforced parts, which can be as strong as machined aluminum.
Build Volume:
320 mm (W) x 132 mm (D) x 154 mm (H). We will only print objects smaller than this volume due to print setup and processing limitations.
Detailed Materials:
In order to fully utilize the Markforged Mark 2, two materials must be selected, the Composite and the Inlay. The Inlay provides support to the Composite.
Composite Material Options
Onyx - a micro carbon fiber filled nylon that yields accurate parts with impeccable surface finish. It offers high strength, toughness, and chemical resistance when printed alone, and can be reinforced with Continuous Fibers to yield aluminum-strength parts.
White Nylon - an unfilled thermoplastic. It's a non-abrasive material that is great for ergonomic surfaces and workholding for pieces that are easily marred. It can be painted or dyed.
Fiber Inlay Materials
Top