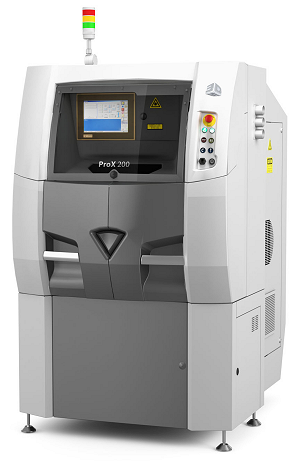 Production grade 3D printer capable of fabricating metal, metal alloy, and ceramic components
Wide range of material options
Research applications for new material development and
Research applications for heterogeneous integration of multiple metal and ceramic structures within a single device
Well suited for fabrication of micro-, meso-, and macro-scale devices
Suited for porous conductive structures for fuel cells and other advanced energy systems
Also suited for high strength robotic manipulators and locomotion components, complex and high resolution micromolds, and precision medical prostheses
Limited availability
Detailed Materials:
Terrapin Works' ProX 200 uses the following material(s):
LaserForm Ni625 (A): Ni625 fine-tuned for use with ProX® DMP 320 metal printer producing industrial parts with high heat resistance, high strength and high corrosion resistance. LaserForm Ni626 (A) is especially resistant to crevice and pitting corrosion.
Unfortunately we are unable to accommodate other materials due to the nature of the design of the machine.
Top