MakerGear M3 Independent Dual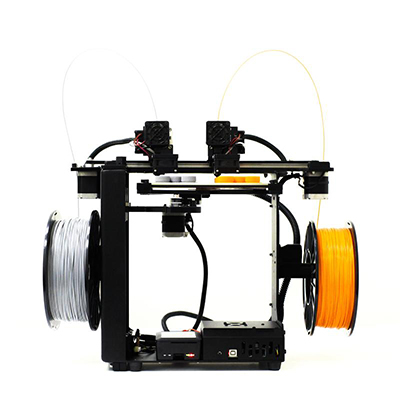 Independent dual extruders: Achieve faster, more reliable multi-material printing and cut production time in half with single-material parts.  
Print with unlimited complexity: Use soluble PVA and HIPS support materials. Combine flexible and rigid elements into a single part to achieve your desired mechanical, thermal, and chemical properties. Print multi-colored objects with stunning precision.
Build Volume:
Head 1 - 203 x 254 x 203 mm, Head 2 = 180 x 254 x 203 mm, Mimeo Mode = 100 x 254 x 203 per extruder
Usage Pricing:
Splicing: $15 per hour
Post-processing: $25 per hour
Top